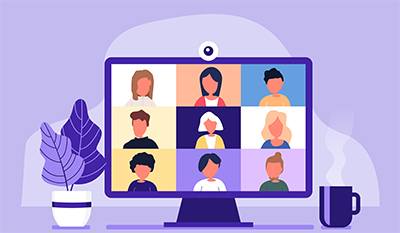 As you care for your patients during the COVID-19 pandemic, the ACOI is here to support you with our new, weekly Peer-to-Peer Wellbeing Check-in sessions. As an ACOI member, you are invited to join your peers and colleagues in a confidential forum where you can share what is happening in your world today.
Facilitated by an ACOI leader and an experienced facilitator, the hour-long sessions will be a time to gather to listen, share, encourage and support one another. The voluntary, check-in style meetings will be offered through a secure Zoom link and limited to a maximum of 10 participants each week. We encourage open communication in an informal setting.
Please join us:
Dates: Each Wednesday 
Time: 8:00pm EDT
Location: Zoom link to be provided to registrants (email susan@acoi.org) 
Co-Facilitated by: Samuel K. Snyder, DO, and John Becknell, PhD
If you have any suggestions, we'd like to hear from you. In this time of crisis, there's no better time to stand together.
Wellness Resources:
- Coronavirus Anxiety Workbook by The Wellness Society
- 10 TED Talks for When You Feel Burnt Out
- My Wellbeing Index